PARTNERS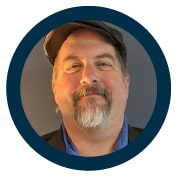 JAMES "BENNY" GIBSON.
James B. Gibson, known to many as Benny, he started in the medical field in the early 90's by becoming an EMT. He worked at 3 different ambulance services in the state of KY for approximately 15 years. Also, during this time, he became a license phlebotomist. He got into the funeral industry in 2014 by helping co-found Southeastern Kentucky Mortuary Service in London.
Benny is a graduate of the Commonwealth Institute of Funeral Services in Houston, with a degree in mortuary science. He has two children, James L. Gibson "Jimmy" who also works for Southeastern Kentucky Mortuary Service, and Caitlyn Amanda Gibson. He is married to the love of his life, DaVona who supports him and works for Southeastern Kentucky Mortuary Service. He enjoys his job and is happy to serve clients who call. In his spare time, he enjoys riding his Harley, and spending time with close friends.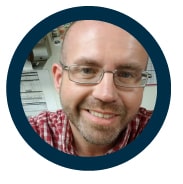 SHANE HASTE.
Upon graduating high school, Shane became involved with the Pulaski Co. Coroner's Office for a few years. He has been involved in the funeral industry for a number of years. After leaving the coroner's office, Shane purchase Valley Pizza in Science Hill where he operated the business along with his family for several years. He later sold the business to focus once again on the funeral profession. He has been involved in the local law enforcement scene in Pulaski Co, and has served as a constable in Pulaski Co., Kentucky for two terms.
Shane obtained his crematory operator's license and has operated
crematories for several years as well. He now is a partner alongside Benny. Shane now oversees the day-to-day operations of our crematory for the company. He works diligently to ensure that we adhere to the regulations set forth by the Attorney General's office of Kentucky.
---
MANAGEMENT STAFF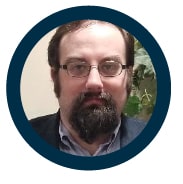 JIMMY GIBSON.
Jimmy Gibson was born and raised in Somerset. He graduated from Pulaski County High school in 2012, and starting worked for a technical support call center, before he decided to follow in his father's footsteps and enter the Funeral Profession. Jimmy has been working at Southeastern Kentucky Mortuary Service for several years. He works under the direction of his father Benny Gibson. He makes it his duty to treat every deceased and family member as his own family, to help the family, the best way that he can. On his time off Jimmy enjoys playing video games. He also likes to read both books and comic books. He enjoys going to comic/anime conventions. He likes to do all these things even more with his girlfriend, who likes to do these things as well. He also enjoys riding his motorcycle on nice sunny days.
---
TRANSPORTATION STAFF
TROY HAYES.
Troy has been a resident of Pulaski Co., Kentucky since 1972. After graduating from Pulaski Co. High School in 1982, he would return to work for the school system until his retirement in 2019. Troy worked as a bus driver, transporting special needs children to the school so that they too could engage in a deserved education. These children looked up to Troy and were certainly special in his eyes.
He met and married his wife, Sharon Abrams Hayes, who is the owner of a locally successful grooming shop in Somerset. Before his retirement, Troy found interest in the funeral industry and began working for Southeastern Kentucky Mortuary Service. He is now serving as a Level II Funeral Director & Embalmer apprentice. From time to time, you may see Troy making deliveries or making removals. Troy also over sees our fleet, ensuring that all of our vehicles are ready at a moments notice.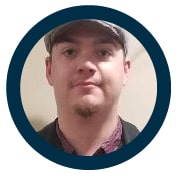 MICHAEL RAINWATER.
Michael Rainwater is a resident of Pulaski Co., Kentucky. He graduated from Casey County High School in 2012 eager to join the work force. He maintained a lawn care service with his father Stanley Rainwater for close to eight years.
Michael married his long-time sweetheart Danielle Duff, and are happily raising their two children Shane and Skyler. Michael joined our team at Southeastern Kentucky Mortuary Service in 2020 and has worked diligently. From time to time, you may see Michael assisting our staff, making removals, or delivering decedents. Michael earned his transporters license and was one of the early recipients of it. Michael works hard to ensure that things are done in a timely fashion.
In his spare time, he enjoys playing and fishing with his family at the local lake. We are certainly glad to have Michael as a part of our team.
---
CREMATORY STAFF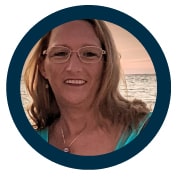 DAVONA GIBSON.
DaVona was born in Indianapolis and has been in the healthcare industry for seventeen years. She became a CNA in February 2003. She has enjoyed working in the Healthcare field, as well as helping ones that cannot do things on their own. In years past, she served as a foster mom to nineteen children and adopted one. She has three wonderful grandsons whom she adores. She is now married to the love of her life James B. Gibson and stepmom to his two wonderful children. She also works part-time for Southeastern Kentucky Mortuary Service as one of our licensed transport drivers. She loves to ride with her husband, James B Gibson on their Harley Davidson motorcycle when they can go on trips to different places. DaVona recently joined our team full-time as our crematory operator.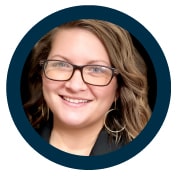 BRITNY SMITH.
Britny lives in Corbin, Kentucky and has worked in the healthcare field for several years, most recently as a CNA. She has two children, whom she loves dearly. Britny has always had the desire to work in the funeral industry and joined our team in 2020.
She works weekends and evenings for Southeastern Kentucky Mortuary Service. Britny is a certified crematory operator and covers the weekends and other times when needed. She aspires to attend mortuary college, and hopefully become an embalmer and funeral director. She is a valuable asset to our team, and we are certainly glad to have her. Britny most recently obtained her transport license. You may occasionally see her in your funeral home delivering cremains, decedents or assisting our licensed staff with other operations. We are certainly glad to have her as a member of our team.
---
OFFICE STAFF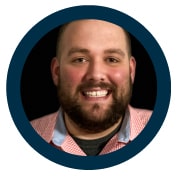 JOHNNIE BOSTON.
Johnnie Boston was born in Meade Co., Kentucky later his family moved to Louisville at the age of 13, where he would be a 2007 graduate of Valley Traditional High School. Johnnie attended Spencerian College of Medicine and Science. In 2008, Johnnie started working in the pharmacy field as a Licensed Pharmacy Tech and IV Infusion Technician for the State of Kentucky. In 2016, he decided on a career change moving his knowledge into Medical Billing.
In 2017, Johnnie moved to Pulaski Co. and transferred from the Signature Healthcare Home Office in Louisville, Kentucky to Danville Nursing and Rehab in Danville, Kentucky. Where he served as the Assistant Business Office Manager, later being promoted to the Business Office Manager. He is currently the Business Office Manager of a 104-bed facility in Rockcastle County.
---