We can offer death certificate filing for the following states:
---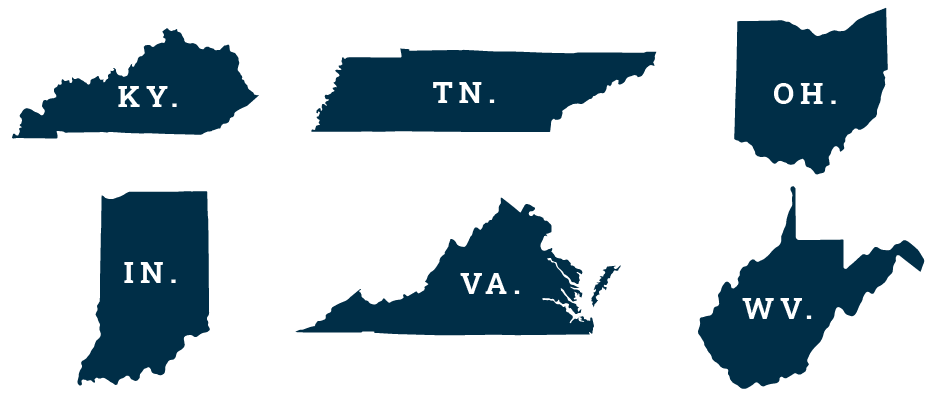 ---
* Please note, we charge a death certificate filing fee, and a fee for each individual certificate. Kentucky Death Certificates are $6 each, Tennessee Death Certificates are $15 each. Please note: Certificates for Ohio, Indiana, Virginia, and West Virginia are based upon the area of death and will be quoted as needed. Other states may be filed, but we can not guarantee prices for filing, or certificate fees.
---
---
---
DEATH CERTIFICATE INFORMATION SHEET
Please fill out the below form in order for us to create the death certificate.
* Required fields.
---
---
---
DEATH CERTIFICATES MAY TAKE UP TO 30 DAYS TO BE CERTIFIED, OR LONGER IF AN AUTOPSY WAS PERFORMED
VETERAN ADMINISTRATION COPIES WILL BE ORDERED AUTOMATICALLY WHEN DECEDENT IS A VETERAN. VA CERTIFIED COPIES ARE OFFERED AT NO ADDITIONAL COST.
---